Last Updated on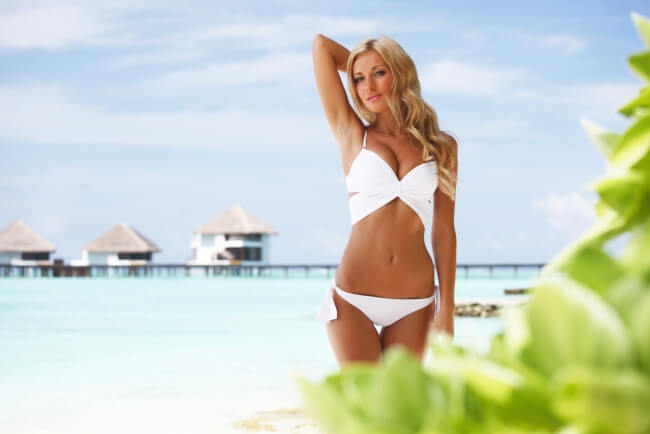 Breast implants for women has become an evolving phenomenon, and the numbers are increasing every day. Breast augmentation using breast implants has become one of the most popular cosmetic procedures for women spurred by the results of shapelier breasts that heighten a woman's self-confidence and perhaps sexual contentment.
Breast Implants Defined
Breast augmentation is executed by elite plastic surgeons in Mexico to restore lost volume, balance a variance in breast size, and improve breast shape or as a reconstructive method following a mastectomy procedure. Breast implants are ideal for women who are dissatisfied with the shape or size of their breasts perhaps resultant of breast-feeding after pregnancy or significant weight loss.
The procedure is accomplished by the insertion of saline or silicone gel-filled breast implants. Breast implants differ by types, placement, size, and shapes.
Silicone implants are filled before surgery, and consequently necessitate a larger incision than saline implants. Saline-filled implants come in smooth and textured shells, and can be round or teardrop-shaped.
How Breast Augmentation Is Performed
Breast augmentation surgery in Mexico can last up to 3 hours, during which time saline or silicone gel implants are pedantically placed either under the pectorals muscle or behind the breast gland.
The incision usually measures about three centimeters (or slightly over one inch) in length, and is made so that it will remain hidden in the crease of the beast. Precise placement depends on the patient's pre-existing breast tissue characteristics, along with size of the implant.
A small retractor is used to separate the skin, revealing the breast fat and breast gland. After exposing the pectoral muscle, the muscle is lifted, creating a pocket so that the implant can be placed underneath.
The implant is located under the pectoral muscle and the position of the implant is confirmed by touch. The incision sites are closed with dissolvable stitches on three different layers of tissue and the surgical area is cleaned.
Breast Implant Incision Location
Silicone implants are inserted directly underneath the breast, since they require a larger incision than saline implants. Saline implants can be inserted though the following locations:
Areolar. Using this entry point, scar marks are hidden in the pigmented portion of the areolae; most often no scar can be detected.
Axillary. Axillary placement involves inserting the implant through an incision in the armpit, generally the most hidden of all incision sites.
Inframammary. This incision site is the most visible, and subsequent surgeries may be necessary to minimize the appearance of scarring.
Umbilical. Inserting the implant capsule through the belly button leaves no scar on the breast, but, like the axillary method, if subsequent surgeries are necessary this incision site cannot be used.
If you are interested in learning more about breast implants in Mexico, please contact our Breast Implant Mexico clinics.
You can also visit our  Breast Implant in Puerto Vallarta, Breast Implant in Cancun and Breast Implant in Tijuana websites!
Get a FREE quote for Breast Implants
Once you click the button you will receive your quote in your email within a few minutes and we will never spam you.