Last Updated on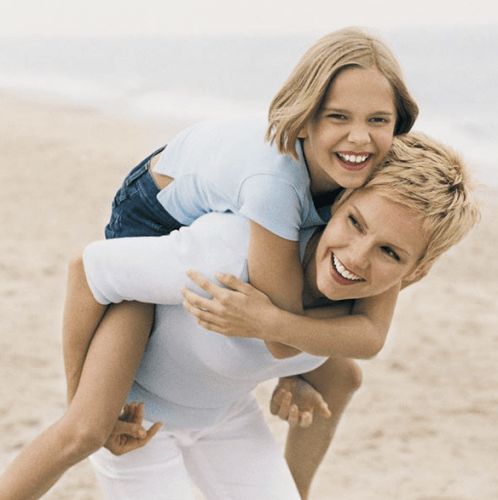 Mexico is giving women across the globe a delightful extravagance—mommy makeover. The advanced technologies to date are giving plastic surgeons safe and life-altering ways to help women who cannot correct post-pregnancy concerns such as sagging breasts, lax abdominal muscles, excess skin, and fat deposits in areas such as the hips.
Mommy Makeovers are designed to target those areas most affected by pregnancy, and each procedure is customized to match the personal needs of the patient.
Learn how a Mommy Makeover in Mexico can restore your figure in ways that no amount of dieting and exercise could ever achieve.
What is A Mommy Makeover?
Mommy Makeover is a personalized method for restoring a woman's body after having a child. Mommy makeover in Mexico is a state-of-the-art trend designed to augment a women's body by removing excess fat and tighten sagging skin and lax muscles with tummy tuck, improving the shape and volume of the breasts through breast augmentation or breast lift, sculpting the waist, hips, or thighs with liposuction, providing an option for a buttocks lift and using liposuction to complete the systematical tasks.
What to Expect During Your Consultation
During your mommy makeover consultation, you and your dedicated surgeon will discuss the specific areas of concern and your overall cosmetic goals. You will learn the options available to you for a mommy makeover in Mexico and discuss which procedures should be employed to achieve the results you desire. This is a time to open up, and be heard and build a trusting relationship.
Unrivaled Plastic Surgeons in Mexico will guide you through the risks and recovery options and possibly perform a medical assessment based on your post-pregnancy results, age, skin type and your desired enhancing goals to give you supreme results.
Mommy Makeover Risks and Safety Information
All surgeries have risks; mommy makeover surgical procedures in Mexico are no different and are compiled of surgeries that involve multiple parts of the body.
Risks may include unfavorable scarring, bleeding, infection, poor wound healing, and anesthesia risks and the possibilities of deep vein thrombosis or revision surgery.
Mommy Makeover Recovery
The time needed for your Mommy Makeover surgery and recovery depends on the procedures you choose to have. Your surgeon will talk with you about the expected recovery time, including how long you should reduce your activity. After you have fully healed, you will be able to return to your regular routine and enjoy your enhanced appearance.
If you are interested in learning more about mommy makeover in Mexico, please contact our mommy makeover Mexico clinics.
Mommy Makeover in Puerto Vallarta
Mommy Makeover in Tijuana
Get a FREE quote for Mommy Makeover
Once you click the button you will receive your quote in your email within a few minutes and we will never spam you.