No matter what your dreams of an ideal body image are, traveling abroad for plastic surgery in Puerto Vallarta will help achieve your appearance goals and reflect your inner, youthful attitude towards life. Reveert Puerto Vallarta clinic has been exceptionally designed to offer exquisite care and outstanding cosmetic results. Home to Mexico's finest plastic surgeon, Dr. Alejandro earned a well-deserved reputation as a caring, talented and successful surgeon in the field of aesthetic and reconstructive treatments.
San Javier Reveert, founded by plastic surgeons Dr. Alejandro Enriquez de Rivera Campero, is based on the personal competence and the excellent facilities offered by San Javier Hospital, Puerto Vallarta Mexico. He has been trained extensively in reconstructive and plastic surgery and their international experience in New York at the Manhattan Ear, Nose and Throat Hospital as well as Duke University has provided exposure to North American patients which is now an important factor in his daily work.
Surgeries take place at the San Javier Hospital and patients can combine their surgery with a vacation in the city which attracts many tourists every year due to its climate and proximity to the beach.The clinic has received massive stamps of approval from high-profile associations, such as Asociacion Mexicana Cirugia Plastica Estetica y Reconstructiva, ISAPS, and Federacion Iberolatinoamericana de Cirugia Plastica. These accreditations provide patients with a sense of assurance that the clinic has passed certain standards in regards to medical ethics, safety and performance of medical personnel.
Over the years Reveert Puerto Vallarta has helped thousands of local and international patients traveling for plastic surgery in Mexico enhance their appearance through an extensive range of cosmetic treatments, from facial surgery to body contouring procedures.
You will receive more accurate prices upon speaking to one of VisitandCare.com patient coordinators who will arrange for an online consultation.
Staff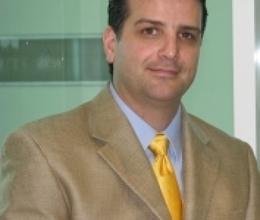 Dr. Alejandro Enriquez de Rivera Campero
---
Dr. Alejandro Enriquez de Rivera is a certified Plastic Surgeon by the Mexican Council of Aesthetic Plastic and Reconstructive surgery. He is an expert pioneer and has helped thousands of patients in obtaining a more youthful look.